General Retail
Magicomm's reputation for delivering innovative and robust applications has spread throughout the whole industry. Nokia and IBM have both availed themselves of demonstration applications developed by Magicomm that reflect what it is possible to achieve for a variety of customer requirements.
Where forms based data capture, interaction with back office systems and delivery of the information is required, Magicomm can deliver, beyond expectations.
The application and industry is largely academic to Magicomm. We will deliver the data in accordance with the requirements of the customer.
Benefits and Applications of DP & P for Retails & Private Sector
Benefits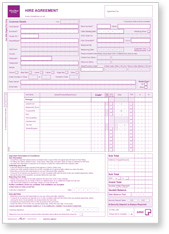 Minor or no changes to existing work practices
Overwhelming user acceptance
Real-time data gathering & Processing
Instant feedback to field workers
Improved customer service
Rapid return on investement
Applications
Mobile Phone Subscription Forms
Quality/ Inspection Reports
Data gathering questionnaires
Stock taking and order fulfillment
Repair and maintenance engineering forms
Case Study: Moss Bros Hire