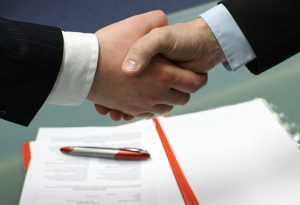 Magicomm has signed an agreement with Combitel to develop and deploy a data capturing DP & P application for new mobile phone subscribers.
The direct sales force of Combitel, approaching customer market segments like students and others, will be able to perform instant credit checks enabling instant decisioning in front of the customer. Once the application has been completed, signed and transmitted wirelessly from the field to the back office, a fully automatic credit check and status enquiry is made within seconds and communicated back to a field agent to notify the potential customer of an Acceptance or Refusal to accept them as a new subscriber.
CEO Olav Balandin at Combitel says: "This will increase the efficiency of the sales organisation as well as generating a rapid revenue stream from the new customers. The customer will sign the original contract and retain it. Combitel keep the electronic copy on file complying with the Personal Data Registration Act. In all, a better return on investment than our previous forms processing systems and better customer service."
Sales Director Kjell Glorvigen at Magicomm commented " With Magicomm's technical competence we are able to help customers even at a distance, we can implement digital pen and paper in organisations with minimum of onsite training. Magicomm looks forward to the co-operation with Combitel and finds the opportunity with their mobile work force very interesting. We enjoy saving our customers money and streamlining their forms processing with our digital pen and paper software solutions."
Magicomm is an established Anoto Global Service Provider and works closely with Nokia as a Nokia Approved Systems Integrator, specialising in providing innovative B2B solutions utilising Digital Pen and Paper Technology. Magicomm's "middleware", which includes many proprietary DP&P improvement software libraries, brings all of the constituent parts of this revolutionary new technology together. Magicomm has a development, design and support team that enjoys an excellent reputation in the Industry and with their customers.  Business sectors that Magicomm has designed and developed DP&P applications for include, vehicle logistics and inspection, Proof of Delivery, finance, insurance, forms processing, police, construction and legal. Offices are located in the United Kingdom , South Africa and Australia . Magicomm has carefully selected competent partners that benefit from Magicomm's technical know how in Finland and Portugal .