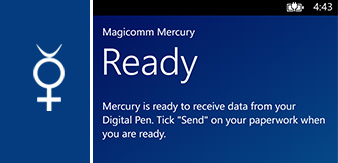 Windows 10 Phone – Magicomm adapts its Mercury product to work with the Microsoft Windows powered phones.
This further expands the range of mobile devices that Magicomm's Mercury mobile communications platform can run on. Mercury can be set to enable photo's and barcode data to be appended to forms completed with digital pens.
Mercury now supports Blackberry, Android and Microsoft mobile devices.